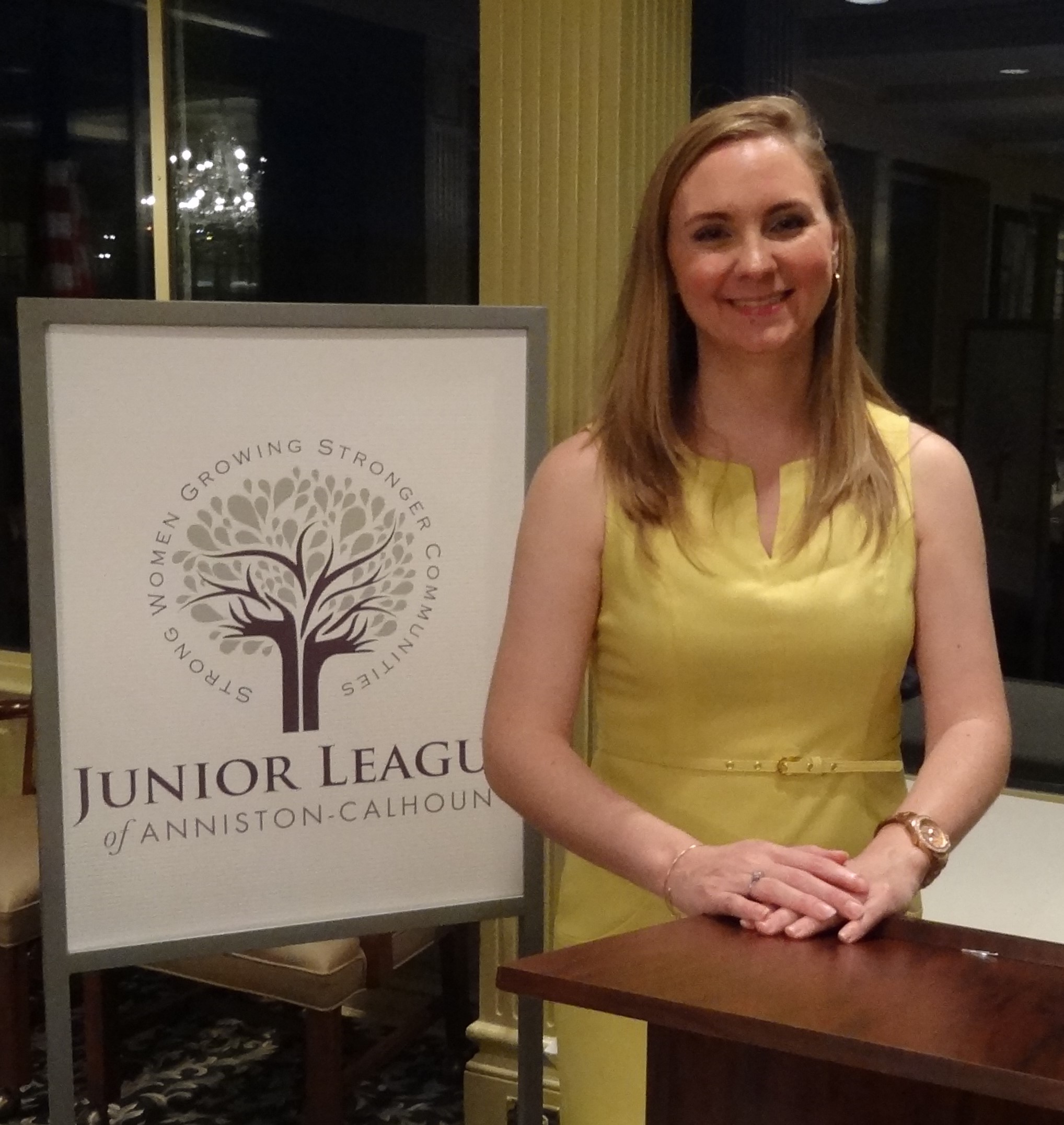 Welcome to the Junior League of Anniston-Calhoun!
Since 1984, as a Service League, members of this dynamic organization have served our community with much passion and dedication. When we were admitted to the Association of Junior Leagues in April of 1992, we joined over 200 Leagues committed to being 'Women Around the World as Catalysts for Lasting Community Change.' Here in Anniston and in Calhoun County, we continue in our mission to promote voluntarism, develop the potential of women, and improve our community through the effective action and leadership of trained volunteers.
Our mission can only be strengthened by our members. The Junior League welcomes all women who value our Mission. We are committed to inclusive environments of diverse individuals, organizations and communities.
Through our fundraising events, grant applications, and community sponsorships, we are able to raise funds which are then given back to the community through our scholarship fund where we award a scholarship to a young lady in Calhoun County who exhibits leadership and philanthropy characteristics, projects such as Kids In The Kitchen, and developing our membership. How can you help? You can make a difference by joining our organization; making a contribution; or supporting one of our fundraisers.
It is an amazing honor and privilege to be the President of this strong organization of women committed to bettering themselves and the community. I am in awe of the women who have come before me and my "League generation" stands on a very firm foundation courtesy of these ladies. We have seen many changes over the years in the community, in our careers, in our families, and in our League. One thing remains; we are an organization of women from all walks of life who desire to make life better here in our home of Anniston and Calhoun County.
Best,
Lana Smith
President, 2015-17
Junior League of Anniston-Calhoun, Inc.